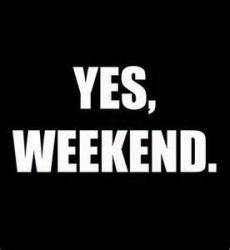 Here are some options.
New Releases in Theaters:
Overlord- American soldiers battle an experimental army of the undead in a Nazi-occupied village.
The Girl in the Spider's Web- Computer hacker Lisbeth Salander must race against time to recover stolen nuclear weapon codes. Stars Claire Foy and Lakeith Stanfield.
Dr. Seuss' The Grinch- When the Whos declare they are going to make Christmas three times bigger this year, the Grinch realizes there is only one way for him to gain some peace and quiet: he must steal Christmas. Voices by Benedict Cumberbatch and Rashida Jones.
Click here for movie info, show times, reviews and more.
Other Options:
Tune in Friday 11/9 at 6p for a special album event featuring Muse, hosted by Stryker.
Fresno State Bulldogs take the field in Boise to take on the Boise State Broncos on Friday 11/9 at 715p. Watch on ESPN2 or listen on 940 AM ESPN Radio.
The China Peak "Pray for Snow" Party is at Sequoia Brewing Company on Saturday 11/10 starting at 6p. Click here for details.
The V-Town Derby Dames have a home bout Saturday 11/10. Click here for details.