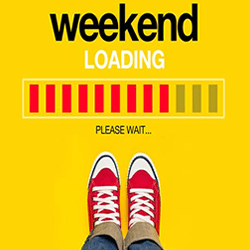 Here are some options for the weekend courtesy of us here at the Morning After. You are welcome.
New Releases in Theaters:
Dumbo- A circus owner enlists a man and his two children to care for a newborn elephant that can fly. Directed by Tim Burton. Stars Eva Green, Michael Keaton, Colin Ferrell and Danny DeVito.
Click here for movie info, show times, reviews and more.
Other Options:
Wicked is back at the Saroyan Theater in downtown Fresno for a limited run of shows, including this weekend. Click here for details.