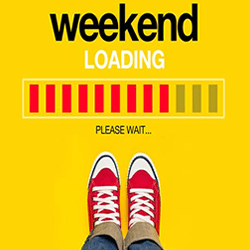 Here are some options for this weekend. Plot accordingly. Love, Skippy.
New Releases in Theaters:
Shazam!- We all have a superhero inside us, it just takes a bit of magic to bring it out. In Billy Batson's case, by shouting out one word – SHAZAM! – this streetwise 14-year-old foster kid can turn into the adult superhero Shazam.
Pet Semetary- A couple and their children move near a mysterious burial ground that unleashes an unspeakable evil.
The Best of Enemies- Ann Atwater, an outspoken civil rights activist, and C.P. Ellis, a local Ku Klux Klan leader who reluctantly co-chaired a community summit, battle over the desegregation of schools in Durham, North Carolina during the racially-charged summer of 1971.
Click here for movie info, show times, reviews and more.
Other Options:
The Altar Conference presented by Derek Carr is at the Savemart Center 4/5-6. Click here for details.
The California Classic Weekend is in Fresno 4/6-7. Be aware of road closures and good luck to all of the participants. Click here for details.
The NCAA Final Four is this weekend with Auburn v. Virginia at 3P and Texas Tech v. Michigan at 545P State on Saturday 4/6 and the championship game on Monday 4/8 at 6P.