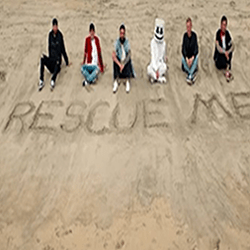 So, the rumors were confirmed earlier this week and now we have it. Music from A Day To Remember and Marshmello is finally here.
The first music we've received from ADTR this year, "Rescue Me" takes all the best of EDM beats laid under Jeremy McKinnon's instantly recognizable vocal inflection, making for another interesting collab.
You can see the music video with the new song, showing ADTR and Marshmello hanging on the beach below.
Thoughts?