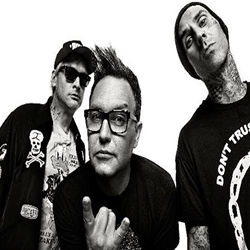 Blink-182 are busy. This summer, they're heading out on a huge co-headlining tour with Lil Wayne. Every night on tour, they'll play Enema Of The State — the arguably classic, inarguably massive album that just turned 20 — in full every night. But they'll have new songs to play, too. Last month, Blink shared two new songs.
Today, they've got another one. And with today being the 182nd day of 2019, it makes sense. Check the song 'Happy Days' below.
The Blink 'Enema of the State' tour dates are below as well.