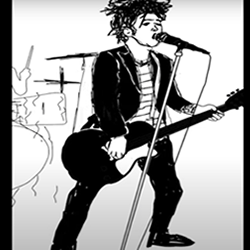 Billie Joe Armstrong's 'No Fun Mondays' quarantine sessions continue to today. Armstrong's latest cover is a take on Stiv Bator's 'Not That Way Anymore', which follows last week's cover of Kim Wilde's 'Kids In America'.
Best remembered for his bands Dead Boys and The Lords Of The New Church, Bator died in 1990 after suffering a traumatic brain injury following an incident in which he was hit by a car in Paris. Listen to Billie Joe's cover below.
And for more on the life of Stiv Bators, look up the film 'STIV'. Check the trailer below.