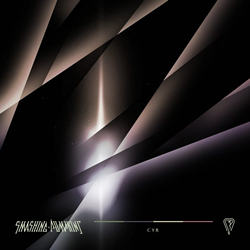 Smashing Pumpkins are back and are getting ready to smash it up once more with a brand new studio album, kicked off by the new tracks "Cyr" and "The Colour of Love."
Recorded in Chicago and produced by frontman Billy Corgan, the two tunes and the others to come feature Corgan and his fellow founding members James Iha and Jimmy Chamberlin, along with longtime guitarist Jeff Schroeder.
The synth-powered "Cyr" has a retro sonic sheen, and it's accompanied with an official performance video, directed by the Pumpkins' creative partner Linda Strawberry. You can check it out below.
The track is a "dystopic folly," explains Corgan in a statement, "one soul against the world sort of stuff, set against a backdrop of shifting loyalties and sped up time. To me it stands as both hopeful and dismissive of what is and isn't possible with faith."